DataVault™ Module for Texas THCIC ANSI 837 Data Reporting

Brought to you by a company with over 12 years of solid Medical Claims EDI experience.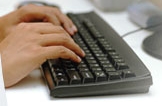 Developed in accordance with Texas Administrative Code, Title 25, §421.67(e) and (f), the DataVault™ Module for Texas THCIC ANSI 837 Data Reporting offers a flexible and easy to use solution that makes the required reporting of the Medical Claims to THCIC as effortless and worry-free as possible.
Our DataVault™ system is a secure web site that allows for manual entry (or import) of Claim Forms, and produces ANSI 837 data file formatted per the latest Release 5010 requirements specified by THCIC. The DataVault™ keeps all your records in a centrally located database that is accessible from any computer that is connected to the Internet.
Here are some of the key advantages of our web-based DataVault™ system:
No Installation Hassle: No desktop installation or configuration needed. All you need is a web browser.

Location Independence: You can access your data from any computer that has a connection to the Internet (even from home).

Identification of Failing Records: By coloring them red, our system provides fast visual identification of all forms that are failing validation edits.

Multiple Users: You can have up to 5 user accounts in order to distribute the workload according to your own needs, and they can all input forms into the system simultaneously.

Transparent Updates: We update everything centrally on our web site. This allows us to react instantly to THCIC validation rule changes.

Import Capabilities: The system supports a flexible text file import for each of the 4 form types. Custom programmed import bridges are also available to meet your needs.

256-bit Data Protection: HIPAA compliant, SSL Certificate based 256-bit encryption.
Extensive Validation Rules in sync with THCIC: Hundreds of Edit Validation Rules programmed into the website to catch errors early before the data files are submitted to THCIC.
Login Page: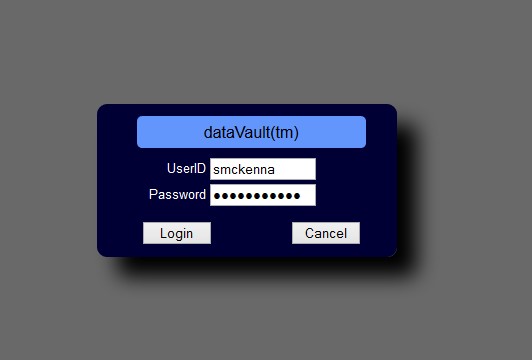 Texas Reporting Menu:
Feature-rich system with many options for managing your Medical Claim Forms.
Options for entering new claims, searching for and editing existing claims, THCIC Report generation, and full backup and restore capability.
Provides a handy feature to pull up a list of your most recently worked on Claim Forms.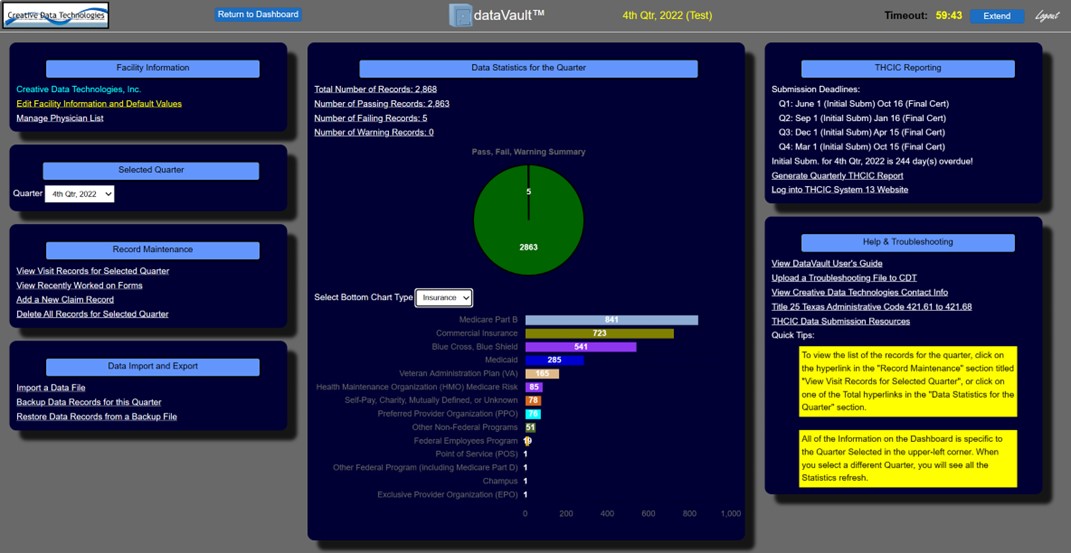 Claims Search Page:
Lets you track and manage all of your Claims easily using the Claim Search Window
Allows you to search for Claims using a wide variety of search parameters.
Visually identifies the failing Claims in red.
Allows forward and reverse sorting by any column.
Quick filtering the Search Results to focus on the failing records using the checkbox at the bottom.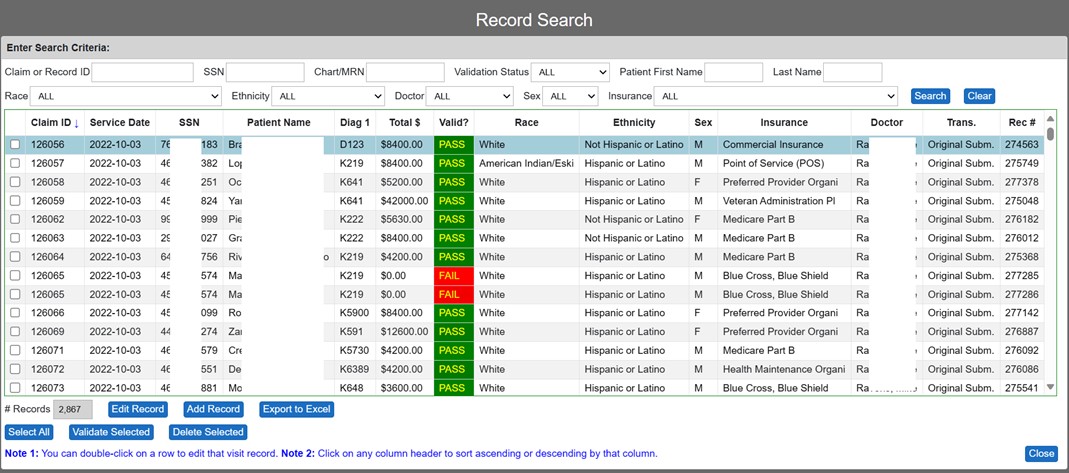 Claim Form Record Edit Window:
Geared toward high speed keyboard entry as you enter your data. System performs structural validation checks to make sure that your form is OK to submit to THCIC. If there are any problems, you are immediately alerted so you can fix the problems.
Background color changes to red for each individual field that is either failing or has a warning associated with it. Pop-up yellow help messages tell you exactly what the problem is with each rejected field. Very user friendly!
You can enter the records manually from scratch using the web site, or you can import your data from another system, then use the DataVault™ system to validate and correct the data before submitting it to THCIC. It is an interactive, visual process that is easy to follow.
Again, with speed and flexibility of data entry in mind, an Excel-like grid is used when editing line items
Intelligent, customizable default values speed data entry as well.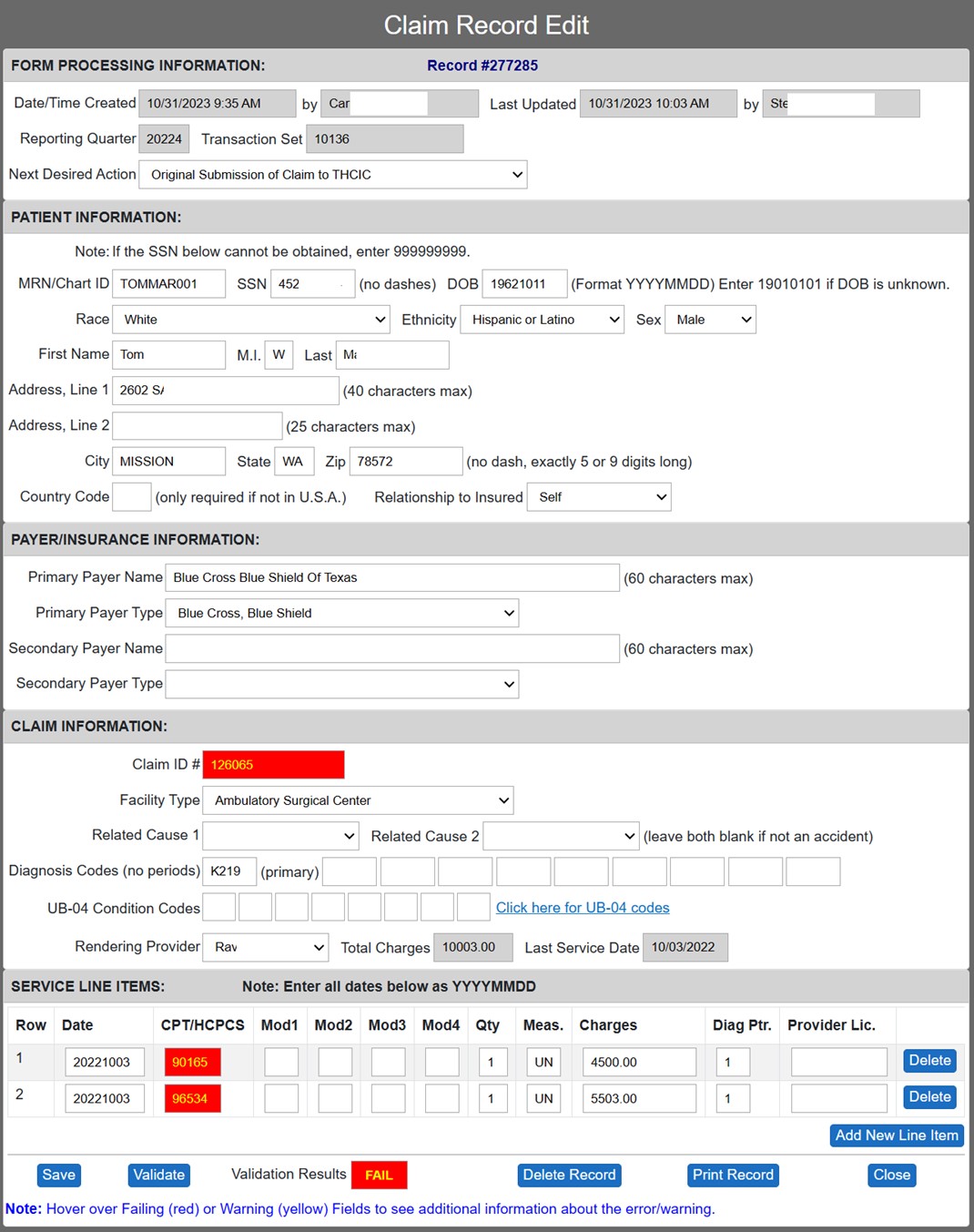 THCIC 837 Report Generation:
Flexible control over transaction processing with THCIC, allowing both Original Claims submission as well as correction/replacements to be processed.
Identification of conflicts between Claim Forms, further preventing THCIC rejections.
Control over Test/Production File Submission, allowing you to test if your data file will pass all THCIC edits before submitting the final Production data.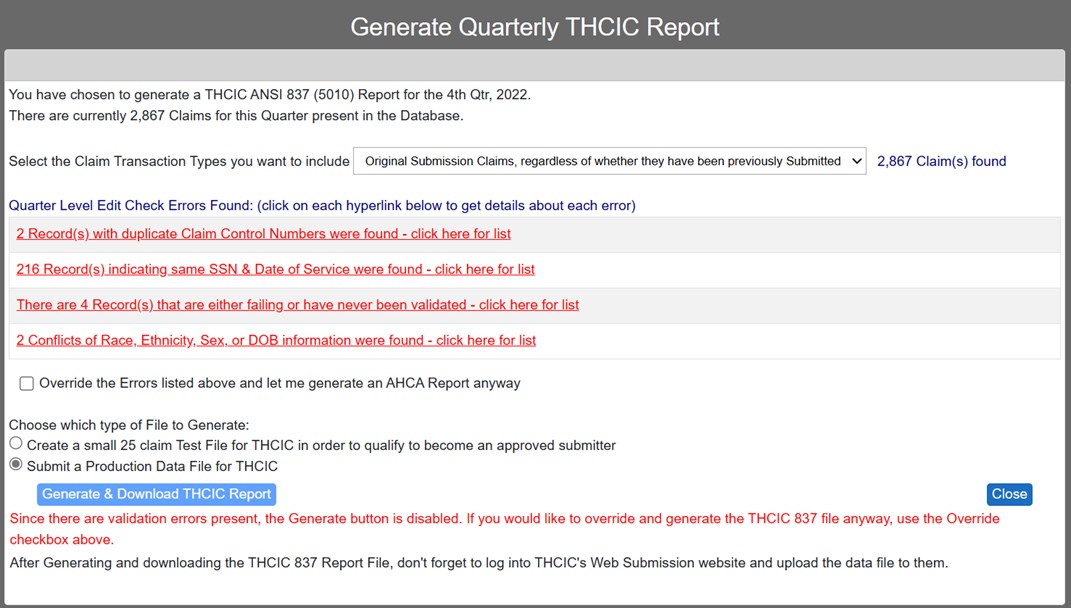 Feature Rich:
We designed the system to hide the complexities of ANSI 837 Reporting, and make it easy and painless for you to generate and submit your data files to THCIC.
Very fast, responsive system with loads of bandwidth and server capacity available.
Custom import bridges can be built by us to meet your particular needs, thus avoiding redundant data entry by your staff.
Direct experience importing data from many of the popular Practice Management Software packages.
Ability to back all of your data records up to a file that you can download and keep (we are also performing full nightly backups of all customer's data).
Ability to restore an entire quarter's set of Claims Data to a previously backed up copy of the data.
Customizable default values to speed up manual entry of Claim Forms
Our program saves our customers many hours each quarter when reporting their data. It marks each form as either PASS or FAIL after processing and paints the individual failing fields with a red background. With the form search window, you can easily navigate and correct your data so you can easily submit clean data the first time to THCIC. Timely, correct filing of your quarterly THCIC Reports can avoid potential penalties & fines as well.
Click here to download or view the DataVault™ Texas Data Reporting User's Manual.
Technical support is promptly available by email or telephone. You will be placed on our email distribution list and notified of any critical updates made to the system. The Support area of our web site is also available for questions and solutions.
References from our current customers are available upon request.
The cost of the DataVault™ Texas Data Module service is $2,495.00 up front, which includes technical support and maintenance for 1 year. After that, there is a $950.00 annual subscription renewal fee that covers the cost of programming and server maintenance.
A HIPAA Agreement must be signed, and it is available in our Downloads area.
To enroll in the DataVault™ service, or to obtain more information, simply call us at (850) 264-9065, or email us at smckennasr@gmail.com.